Meet Dulcie & Ninja!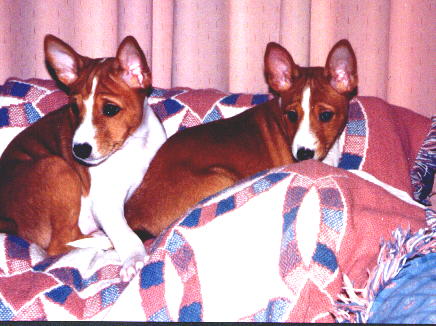 Dulcie (New World Heart Like a Wheel - left) and Ninja (New World Lil' Red Corvette (right) were our "keeper" pups from the 1997 Max x Mirrie litter... Both of these kidz are a joy to live with -- being ruled by the iron paw of their Mama Mirrie! Dulcie and Ninja took their time growing up! Now, at age three, they are finally starting to look like adult Basenjis rather than pups... Maybe NOW we can manage to nab those elusive majors! Both kidz just needs majors to finish their AKC Championships... Like their dam, their "forte" is open, flowing side-movement.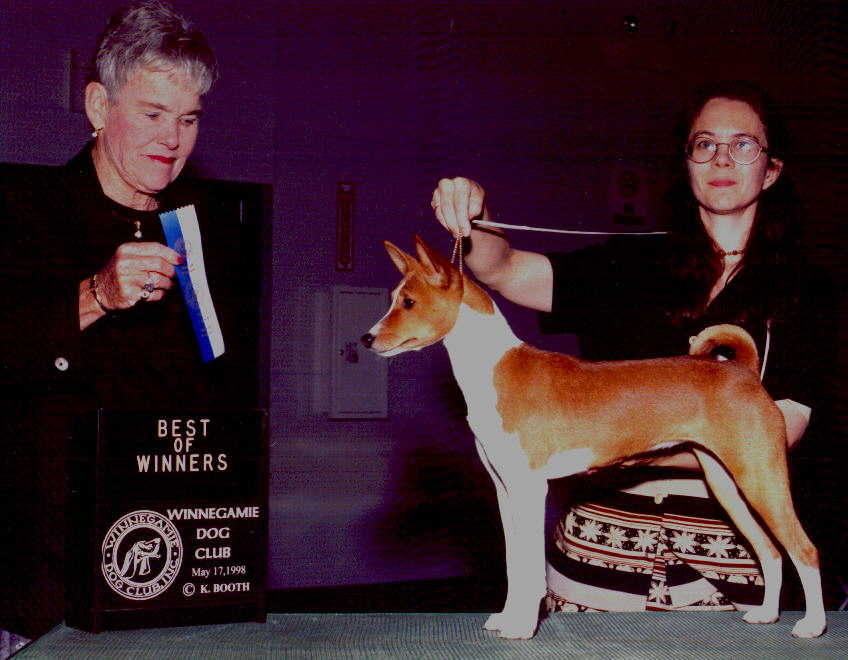 Here's Dulcie, winning her first point at her very first show!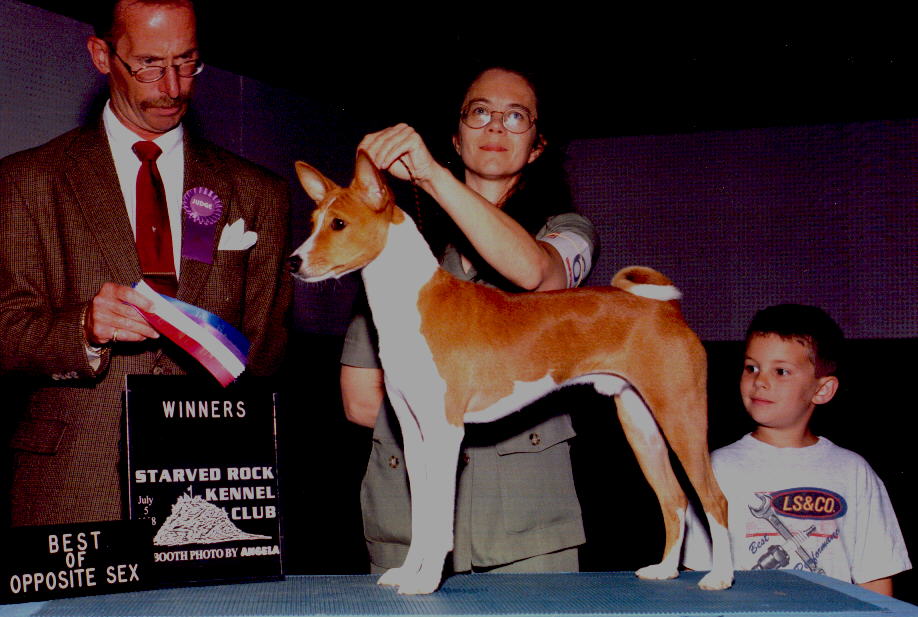 And Ninja, earning his first point! Yes, he's
posting a bit -- he wasn't expecting that photographer
to hurl a FUZZY CARROT TOY at him before
snapping his photo. Ninja looks "surprised" alright!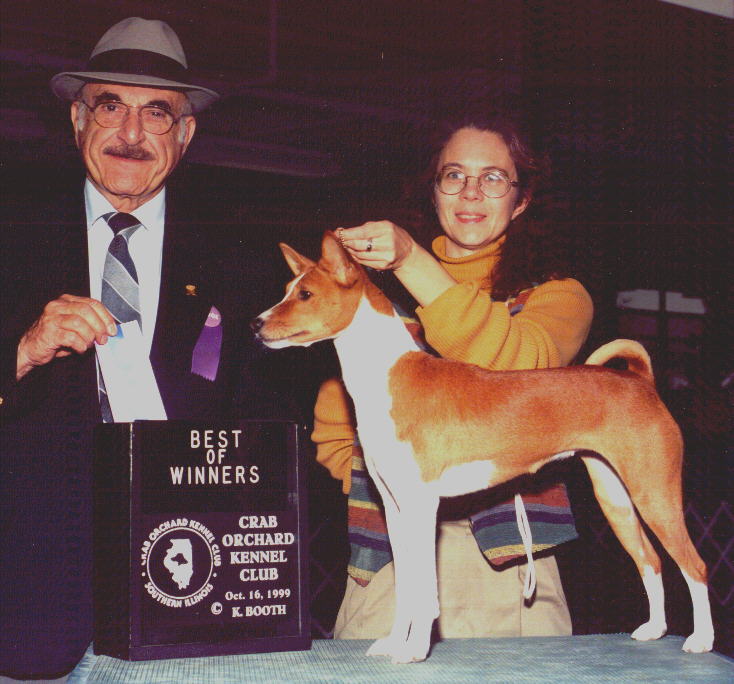 Pretty Miss Dulcie earns her last "minor" point under
Judge Col. Wally Pede - October 1999.

Thank heaven those dull show photos are out of the way!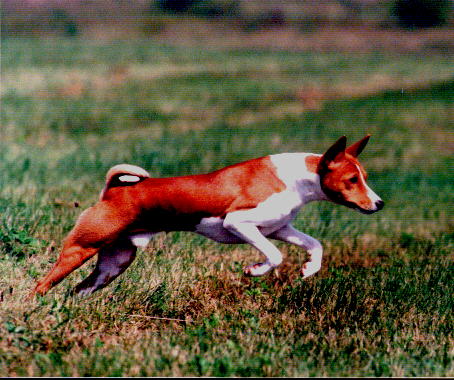 While the kidz took some time off in Y2K
to do a bit of maturing, they had ample time for R&R!
Ninja is sailing after an evil "squirrel invader" in our
backyard - June, 2000.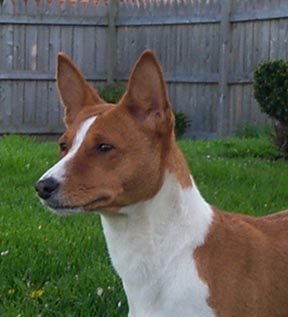 Pretty Dulcie poses for the camera - August, 2000.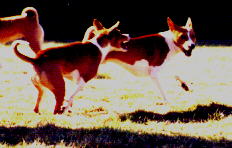 Siblings will be siblings!
Duclie decides she has had enough of
brother Ninja's antics. Ninja feigns surprise!
May, 2000.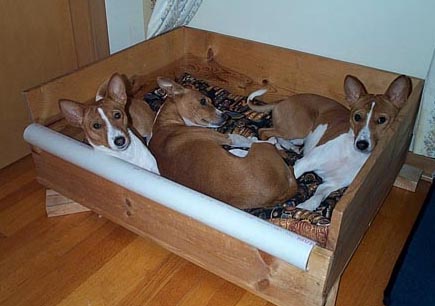 Don't you HATE it when Kidz go off to "college"
-- then move HOME and want their old room back again?
Mirrie (who was only "pretending" to be pregnant - center)
begrudgingly shares "her" whelping box with 3 yr. old
Dulcie (left) & Ninja (right)... November, 2000.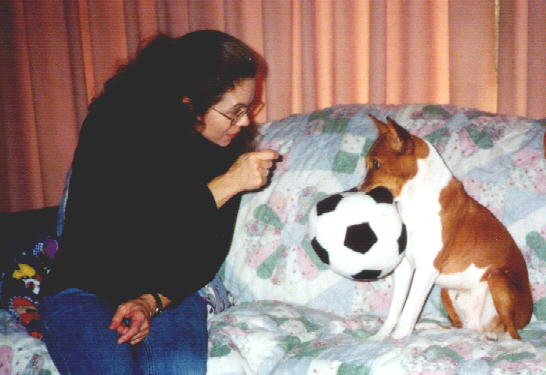 Ninja's dirty little secret is OUT!
Yes Ninja likes to "plays fetch...."
I have tried to explain to Ninja that "grown up"
Basenji boys do not PLAY fetch...
Here is what Ninja HEARS when I talk:
"Yada, yada, yada, BALL !!"
"Yada, yada, yada, FETCH!!"
December, 2000



Meet Dulcie & Ninja's Brother, Samson!


To our Index Page