Meet Dulcie & Ninja's Brother
"Samson!"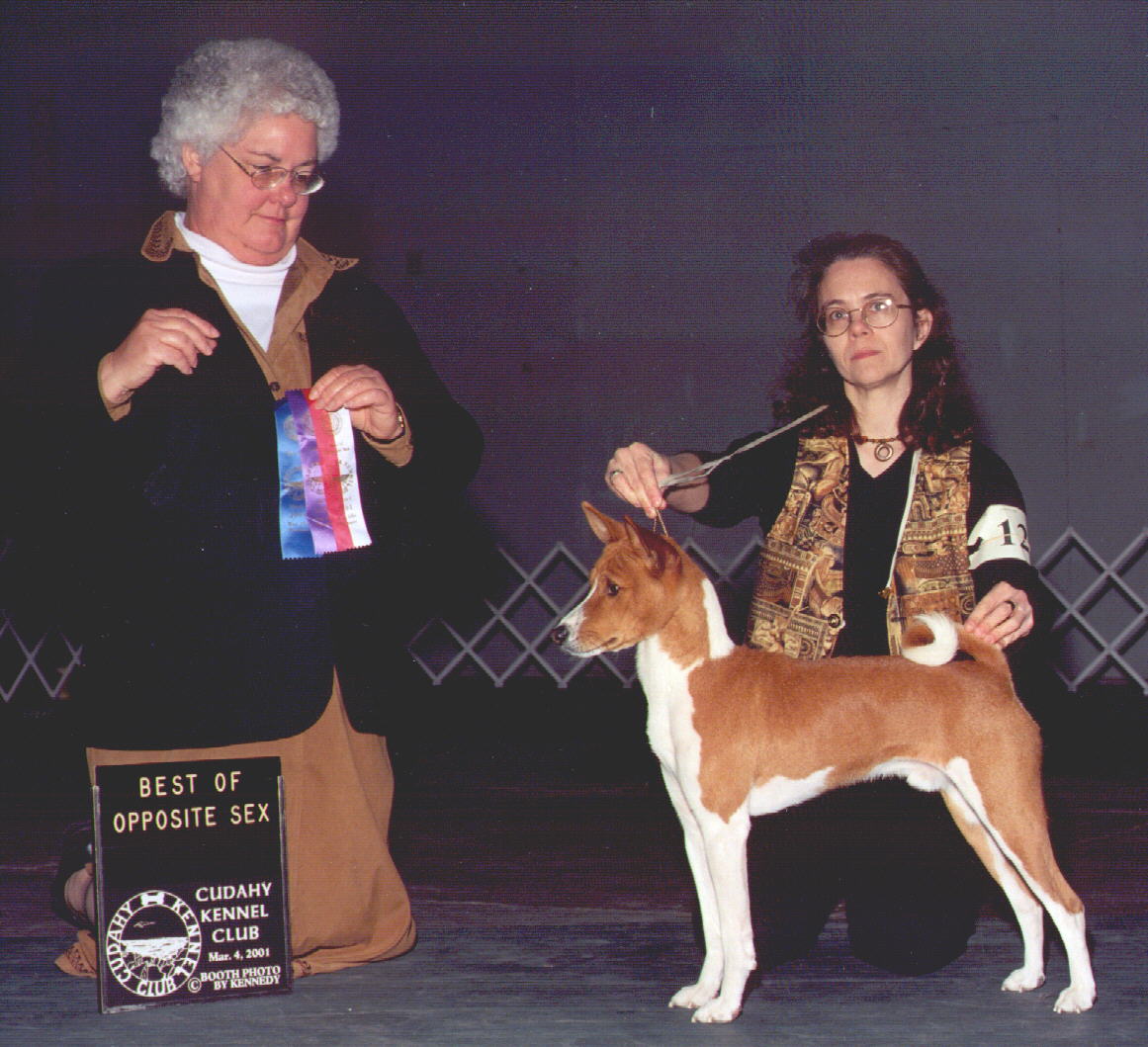 New World Thunder Road - winning his first point!
(Max x Mirrie - whelped 11-13-97)
March 2001
This is Samson -- my pick boy from Mirrie's 1997 quarter-African litter (don't tell Ninja!). I co-own Samson with Mark Blas of Lombard, IL, and he resides with him -soaking up lots of attention and affection! Like Dulcie and Ninja, Samson took a long time to grow up... But at last, he was ready to spend some time in the show ring while his brother Ninja and sister Dulcie are off "major hunting..." He won his very first point at the Cudahy KC show on March 4, 2001 -- way to go, Samson!
News Flash! Samson goes BOW at the Yorkville K.C. show on April 8, 2001 for point number two!
This boy is a truly a joy to be around, and to show. Samson is one gregarious, outgoing, bundle of FUN... He never fails to twitch his tail at a stranger, and even [gasp!] seems to enjoy the company of dogs he's never met [Is he really Mirrie's son? Hmmmm....]. We'll be adding more photos to this page in the future, but for now, here's my favorite puppy photo of Samson [fka, "Rocky-the-Flying-Squirrel!"] and a recent head-shot.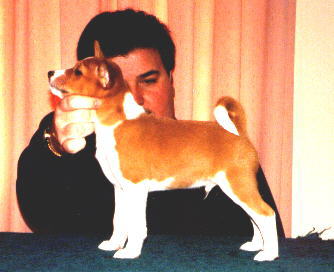 This is Samson at age 7 weeks!
That's the VERY patient Troy Shadbolt
[Voyuz Basenjis] serving as "stack-master..."
January 1998.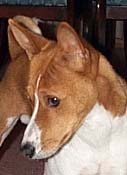 "Ah, Grandma Karla... Honest! I didn't doooooo it!"
March 2001

**Use your Browser's back button to return to previous page.