"Oh, Baby, Baby!"

A gallery of "baby photos" of the
New World Kidz ...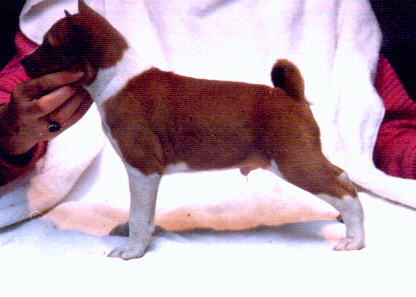 Yup, that's our Patriarch, Max -- at age 6 weeks!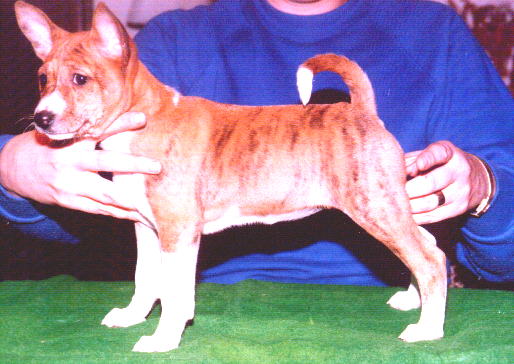 And Baby Callie, also age 6 weeks...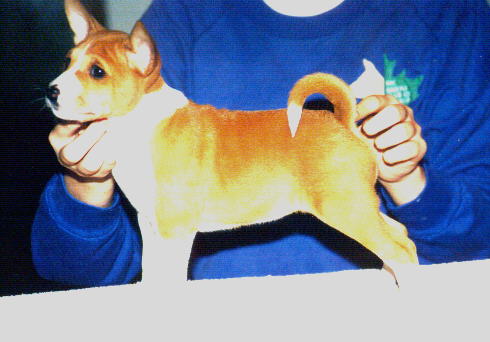 Baby Mirrie, at age 5 weeks...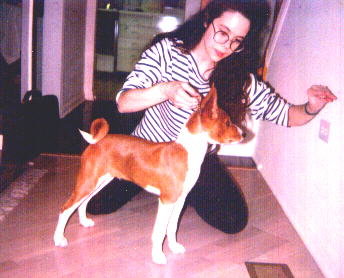 Fourteen week old Max and I "practice"
for the show ring... I'm baiting him with a baby carrot!
[We both had a LOT to learn!]


Dare ya not to LOVE that face!
Callie at 8 weeks...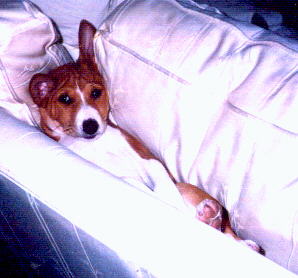 Who else but Mirrie-Belle at age 12 weeks...
She really did LOVE to snooze in this spot!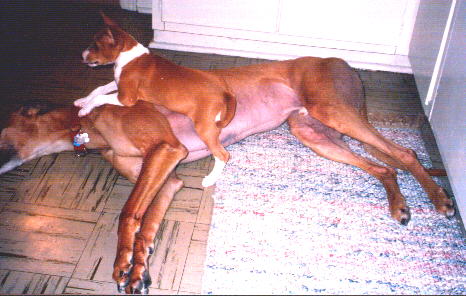 Mirrie vanquishes a viscious Greyhound
(grin!) at the tender age of 10 weeks!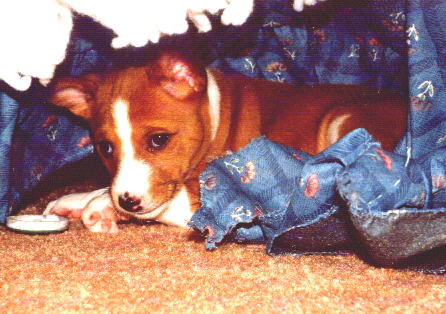 Dulcinea at age 6 weeks... Sweet AND devilish!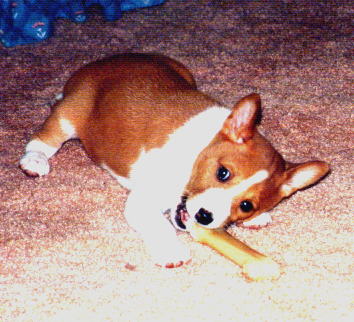 "Samson" (New World Thunder Road) at 5 weeks --
enjoying his nylabone ...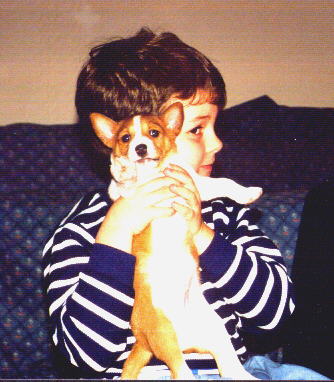 Two of my favorite "little ones" --
Aaron & Ninja, December 1997!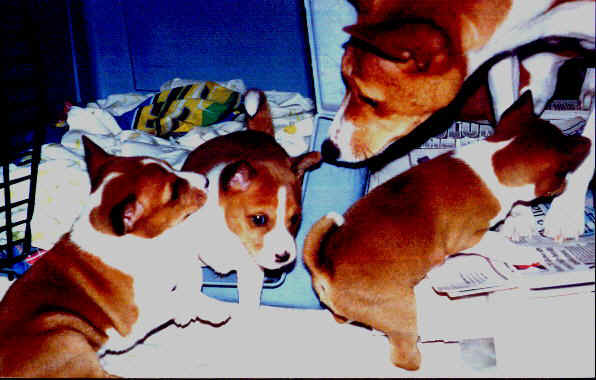 "OK! Who did what?"
Mirrie seems to want to know who's been causing trouble..
Dulcie (middle) and Xena (right) head for the hills,
while Ninja (left) appears to be asking for forgiveness!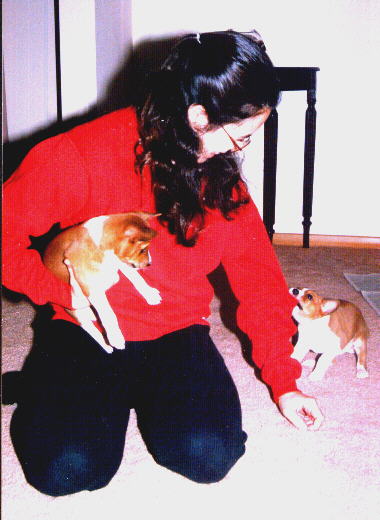 Me, with Bogie (left) and Ninja (tuggin'!)
December, 1997...


To The "Meet The Kidz" Page

To Our Index Page