Kevlar's Playdate Page !
As Kevlar's brothers stop by for some fun time and
socialization, we've kept the camera at the ready...
Here are some shots of Kevlar & Obi (formerly "Nick") ...
(April, 2002)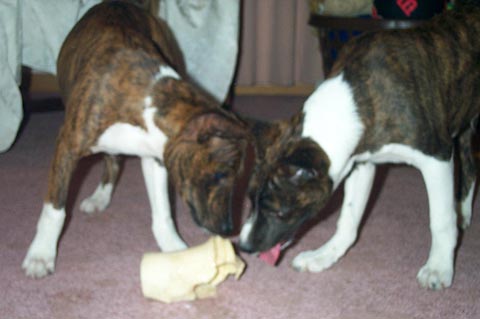 "I DARE ya.... !"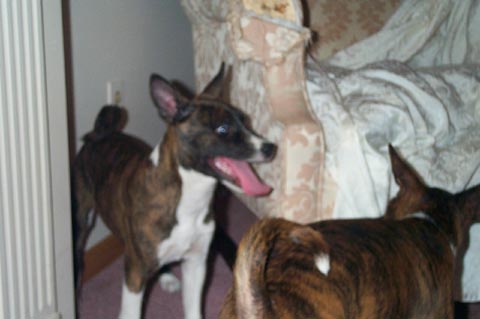 "Crazed Obi Alert!"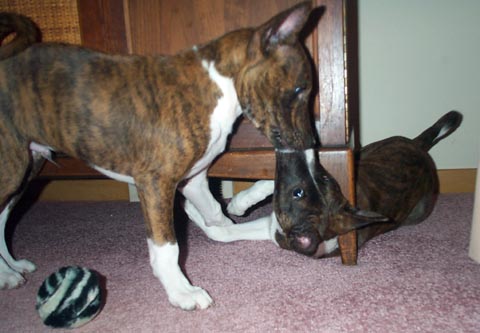 "Contortionist Obi does his thing!"

Here are some snaps of Kevlar & Cosmo (fka "A.J.") ...
(May 11, 2002)

Anyone up for a game of "Brindle Twister?"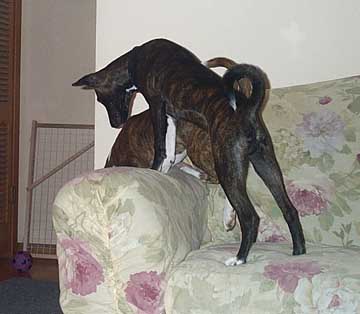 "Where in the heck did it GO ?"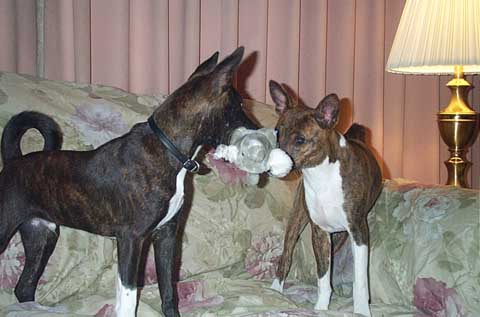 A good, old-fashioned game of "tug the Elephant !"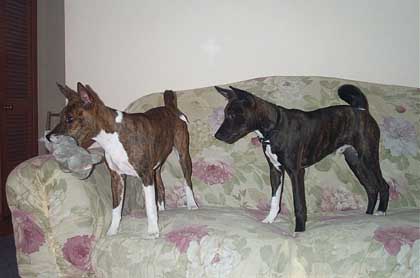 Kevlar wins round one !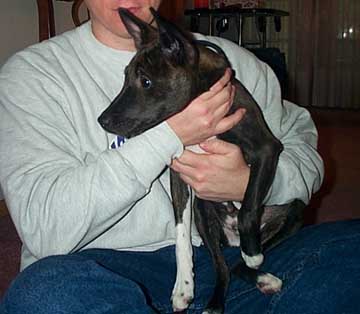 Cosmo takes a break from the "action" - but not for LONG !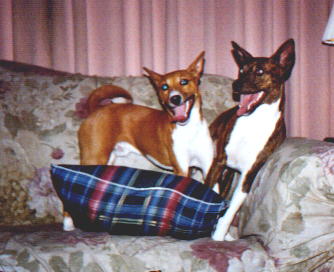 Here's trouble with a capital "T" !
It's Kevlar with his brother Casey (formerly
Howie D.). Howie has recovered
wonderfully from a growth plate
fracture in his knee - thanks to
the dedicated care of his owner and
the great ortho vets at the Veterinary
Specialty Clinic in Buffalo Grove, IL ...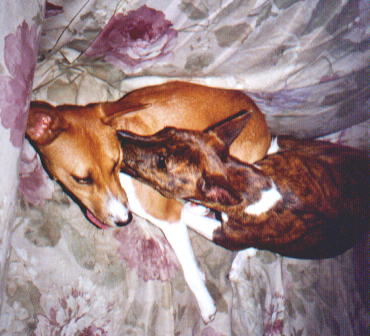 Kevlar gives Casey a brotherly "smooch !"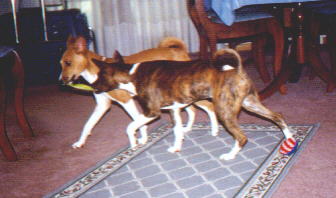 "Hey, that's MY puppy match ribbon !"