In Memoriam
Kibushi Brave New World, LCM 3
"Callie"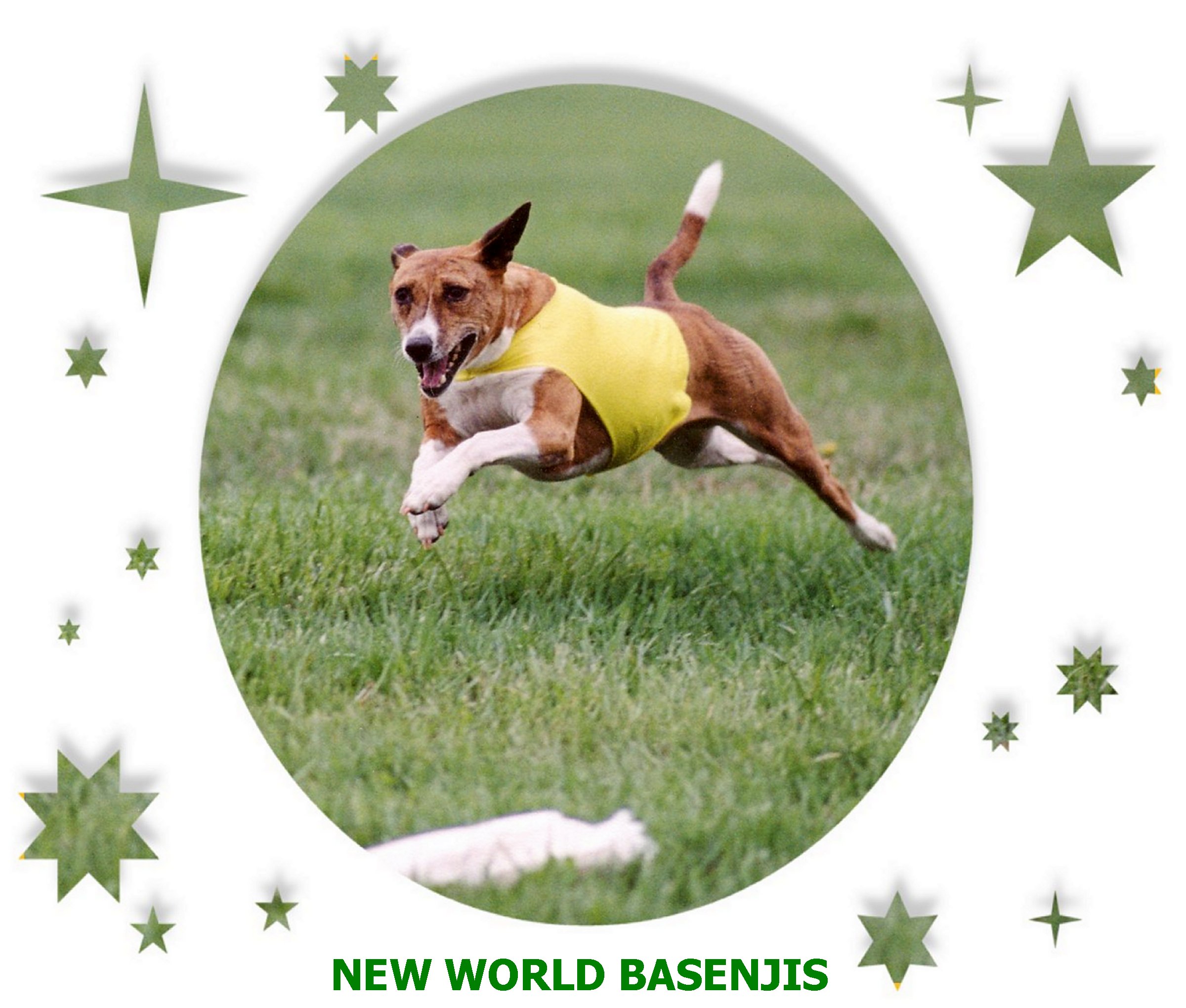 November 9, 1990 - May 17, 2006
Avongara Diagba x Ch. Kibushi Flashfire
On May 17, 2006, Aaron and I made the difficult decision to let Callie go. She suffered from old-age related canine dementia, deafness, incontinence, and ever-increasing neurological problems that impacted her small motor skills in particular (she has a lot of trouble eating or even drinking without assistance). We finally had to face the fact that she was no longer enjoying her time on good ol' planet earth. She passed away gently, and peacefully, held on my lap, at 10:12 a.m.

In our minds, though, she'll always be young, fast, and full of mischief... Underwear Eater Extraordinaire, Bed Dog Excellent, Wrestler of Subaru Outbacks, Chanteuse with the Incomparable Velvet Yodel, Unflagging Aficionado of Plastic Bunnies..... teacher of so many invaluable lessons.... Not the least of those lessons was, in the words of the late Warren Zevon, to remember "to enjoy every sandwich!" As those of you who met Callie know first hand, Callie never met a sandwich, or any PART of a sandwich, that she didn't enjoy.... thoroughly. Chasing plastic bunnies, eating and cuddling - definitely Callie's three "favorite things."

Callie brought joy to our household for fifteen and one-half years - and we are profoundly grateful. We are particularly grateful that the drug Selegaline kept her canine dementia symptoms at bay for well over a year -- we had a good solid year of Callie "still being with us" in mind as well as in body before the drug started to lose effectiveness. One of Callie's most important assets throughout her long life was her exceptionally good physical health -- which held to the bitter end, when old age finally tipped the scales. Callie strip tested negative for urine glucose and protein in her urine on May 16, 2006. She was OFA Excellent. Although I never bothered sending in the results, she had several normal thyroid panels throughout her lifetime. She did not CERF due to one iris to cornea strand of PPM in her left eye (she had no other strands or tags - just that one).
Callie's half-sister, Mirrie, is the foundation of New World Basenjis.

Many years ago, I made a decision (for a myriad of personal reasons) to have Callie spayed. In the same breath, I also committed to using a part of her registered name as my kennel name. I made that decision because I wanted to make sure I'd never forget the debt of gratitude I owe to that little half-African brindle girl who taught me so much about "Basenjiness."
My kennel name decision feels as right today as it did sixteen years ago. I know it will feel just as right twenty years from today.

Missing our "Brindle Bullet" - Today, and Always...
Karla & Aaron

Use your browser's "back" button to return to the prior page, or click HERE to return to the New World Homepage.