Callie's Last Year
of Competitive Coursing...
In Pictures !
**All photos take by Dan Gauss, Shot On Site Photography**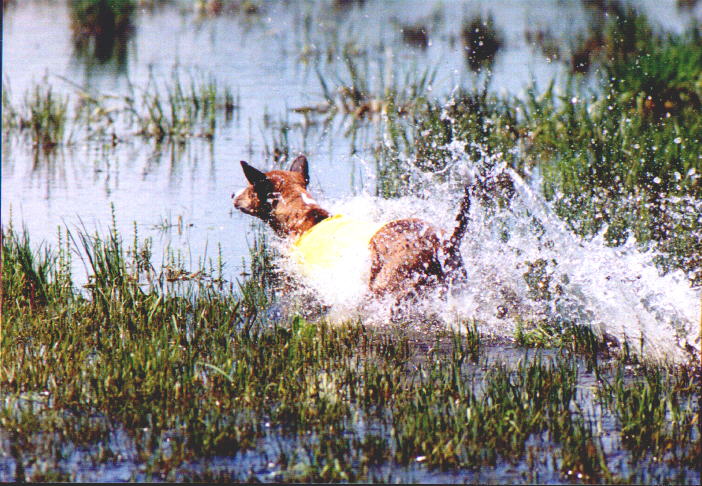 It was a VERY wet Spring, 2002!
The Hobart, IN field had NEVER flooded -
until this year... Here, Callie gets a bit
too "creative" and unexpectedly encounters
"Lake Hobart !" Eeeew!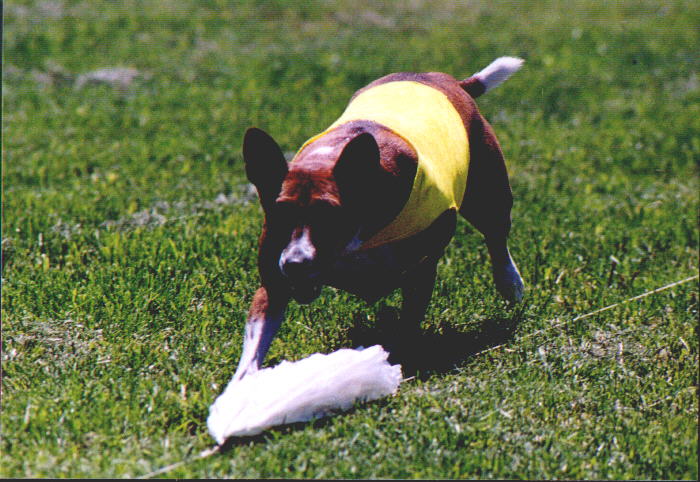 But all's well that ends well !
As always, Callie gets her bunny !
(If you look closely, you'll see that 11+
year old "Callie-Mae" is missing a few teeth...
But those canines are still in fine shape! )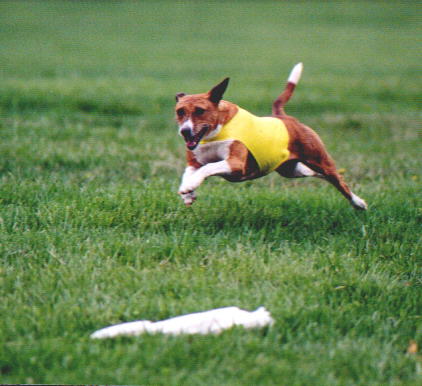 "At 11.5 years old, I can still haul butt!
Just WATCH me!"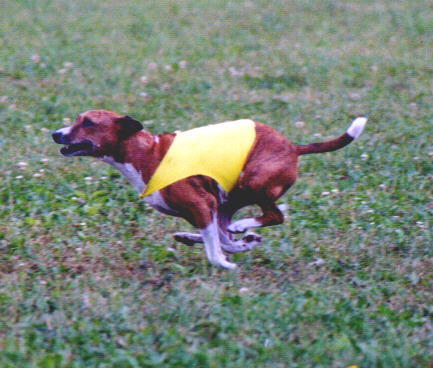 Get a load of that ol' gray muzzle !
Of course, I also have a few more
gray hairs to my credit than when Callie
and I first took to the coursing
field in the Spring of 1992 ...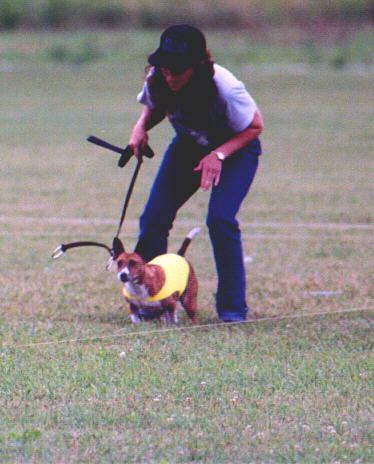 "Still keen after all these years..."
Callie in August 2002.
Callie never refused a course -- in a
decade of running in snow, sleet, pouring rain,
outrageous heat and bone-chilling cold !
I think they call that "heart..."

Although Callie is "officially retired,"
she wants her many friends here
in the Midwest to know that she'll
continue to provide "on the field entertainment"
at local fun runs and practices. And if
she could, I'm sure she'd thank the many
ASFA judges who appreciated her
skills, and the many "fans" who cheered her on,
even when - in recent years - that ol' bunny
seemed to have gotten just a little bit faster!

| | |
| --- | --- |
| | Use your browser's back button to return to Callie's Page or Callie's Cyberparty Page ! |